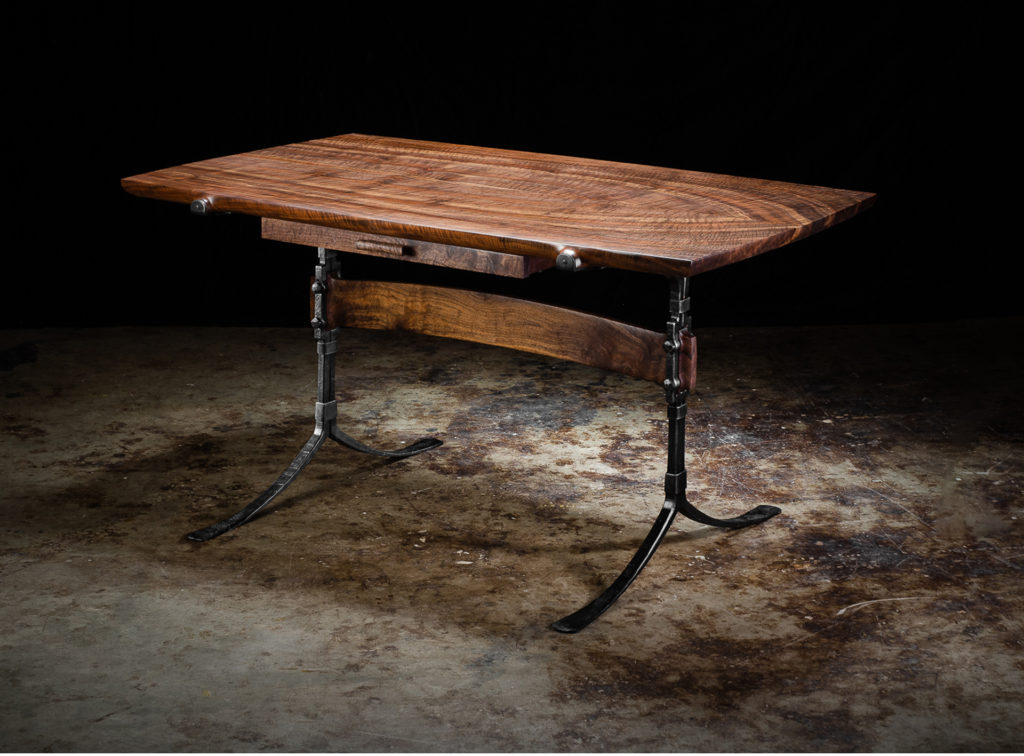 The Sandhill Writing Desk in steel and California walnut
A writing desk should be compact, elegant, and austerely beautiful. And then when you sit down it should get out of the way and let you write. In our new collaboration with Mike Route at Red Iron Studio we try to accomplish all of that.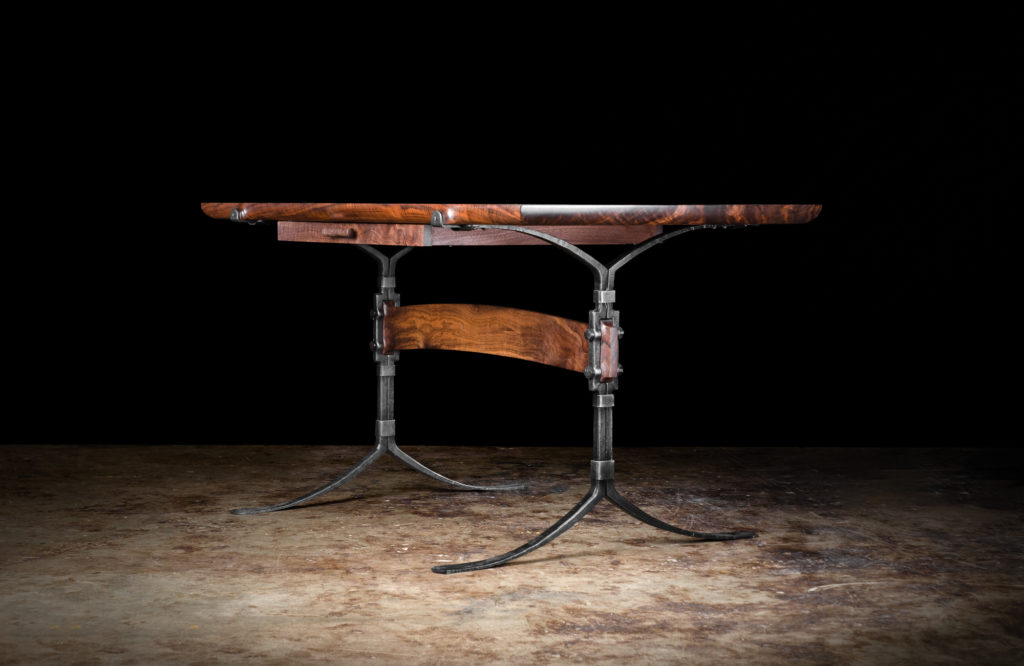 The trestles of the Sandhill Desk are hand-forged from steel
The Sandhill Writing Desk is based on an old table design called a trestle table. These tables consist of two or three trestles (the legs of the piece), a top, and a horizontal brace. For the Sandhill Writing Desk we built the top and brace from California walnut, while Red Iron Studio in Wisconsin forged the trestles from steel.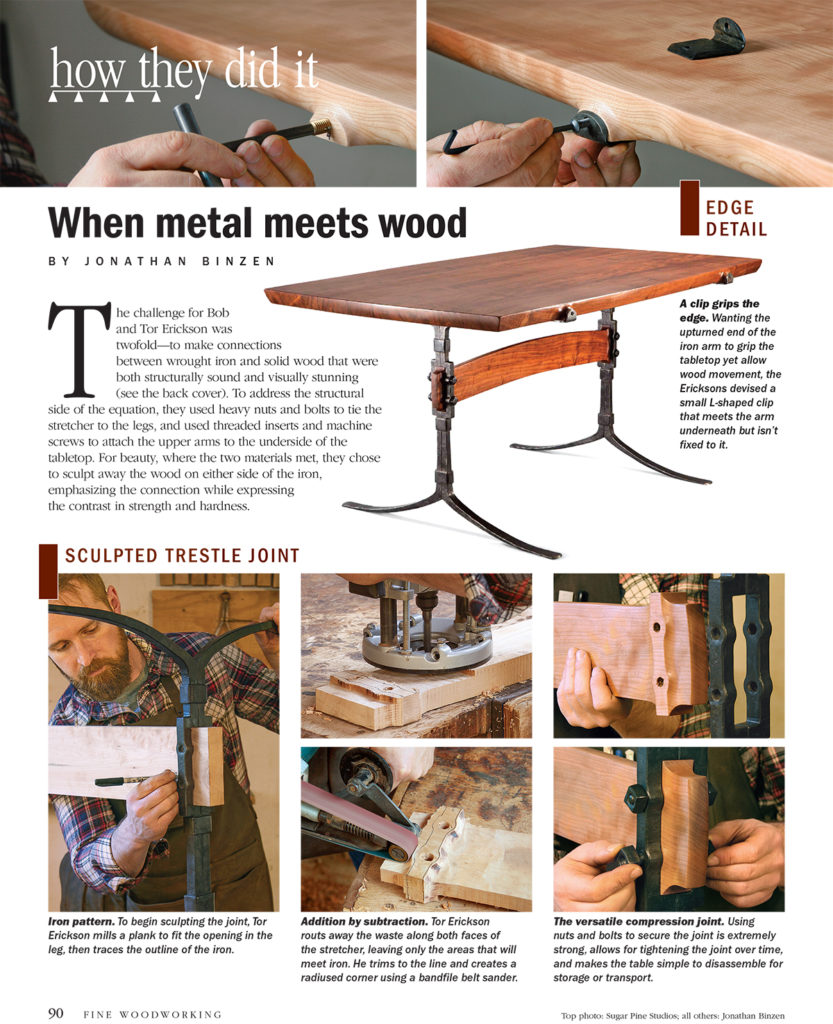 A Fine Woodworking article from 2016 on creating the connection between wood and steel
The joining of two disparate materials like wood and steel is always tricky. For this desk, Red Iron Studio first forged the steel and then we shaped the wood to match it. The resulting design is extremely functional, and, we hope, beautiful to look at.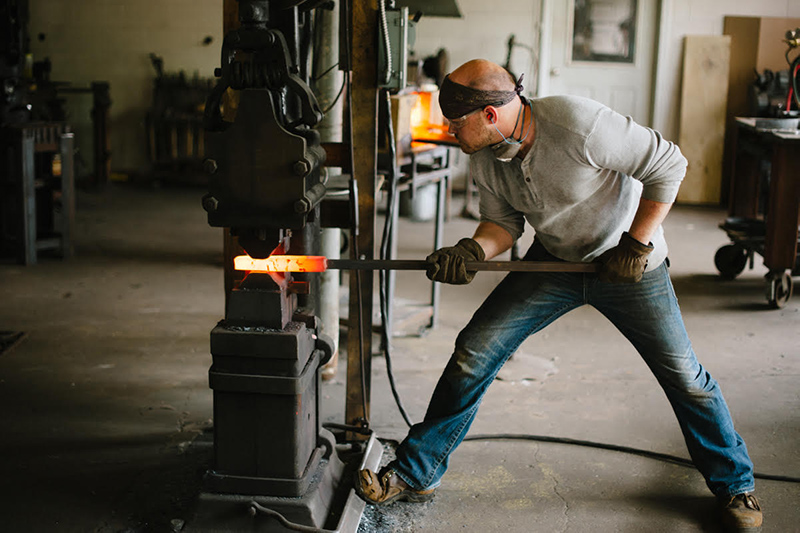 Mike Route of Red Iron Studio at work on the trip hammer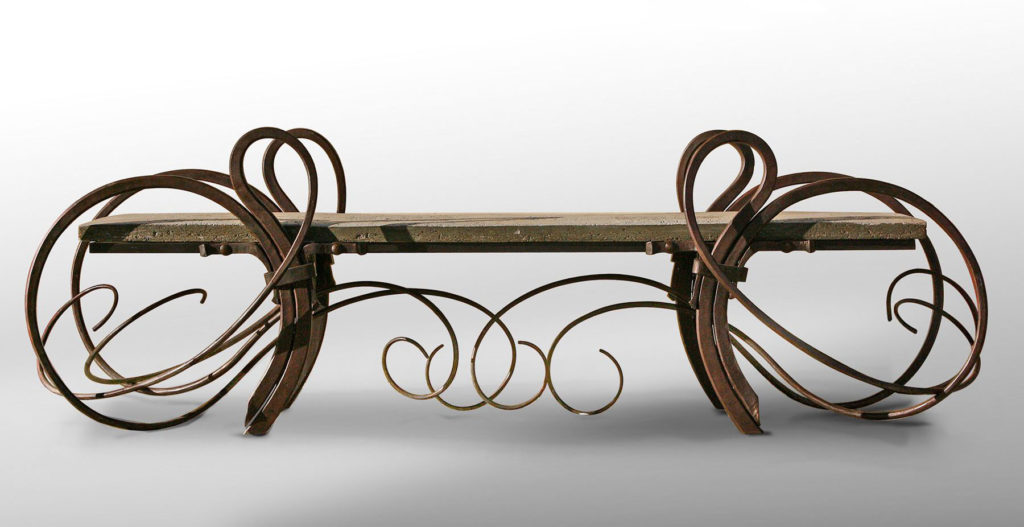 Red Iron Studio Bullwhip Bench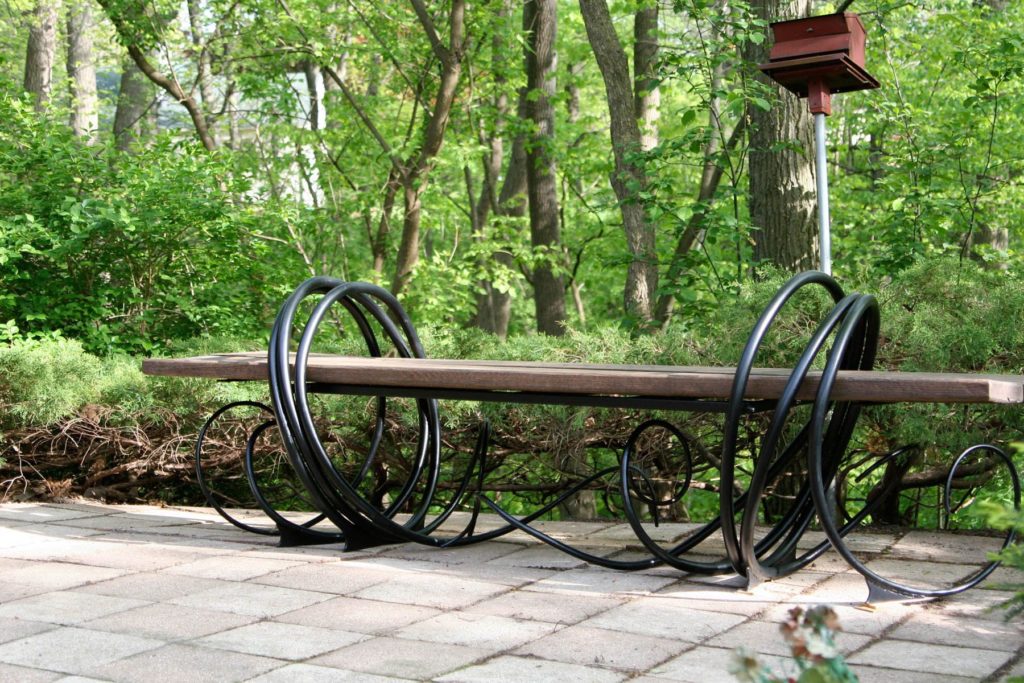 A bench in wood and steel by Red Iron Studio