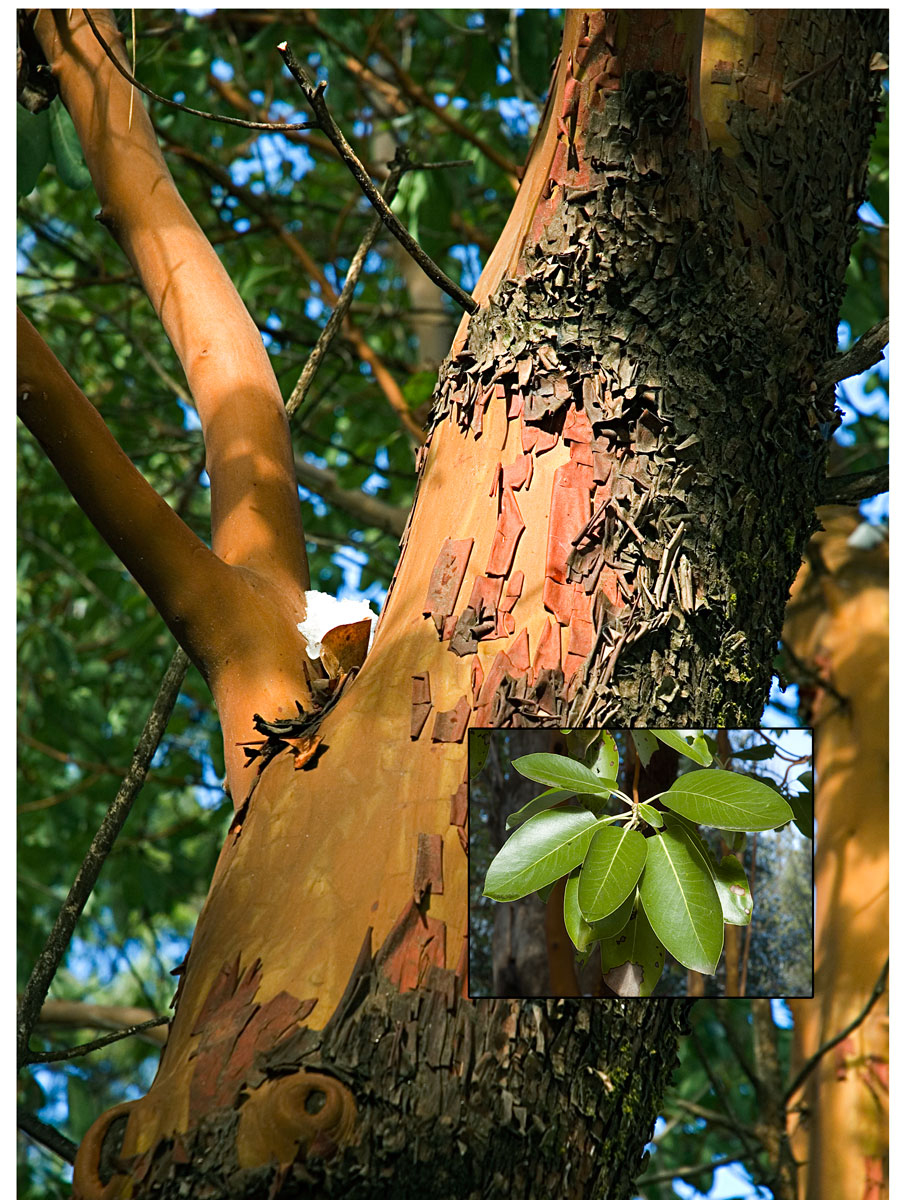 Madrone is a native West Coast tree. It has a scaling bark that is red, green and
shades of beige. Its leaves are bright forest green. Its berries are enjoyed by band-tailed pigeons.
Last year we had some madrone trees begin to die on our land and we asked Homestead Milling and Logging to log and mill the large diameter trunks. At the sawmill we evaluated each log and discussed how to cut it to provide the best boards for furniture. It is a wood that is not considered to be a commercial species and hence is "rare".
This wood occasionally produces variable color which we call "red streak". It is most commonly associated with the heartwood that has been distressed in some way. A knot or scar from another tree falling against it.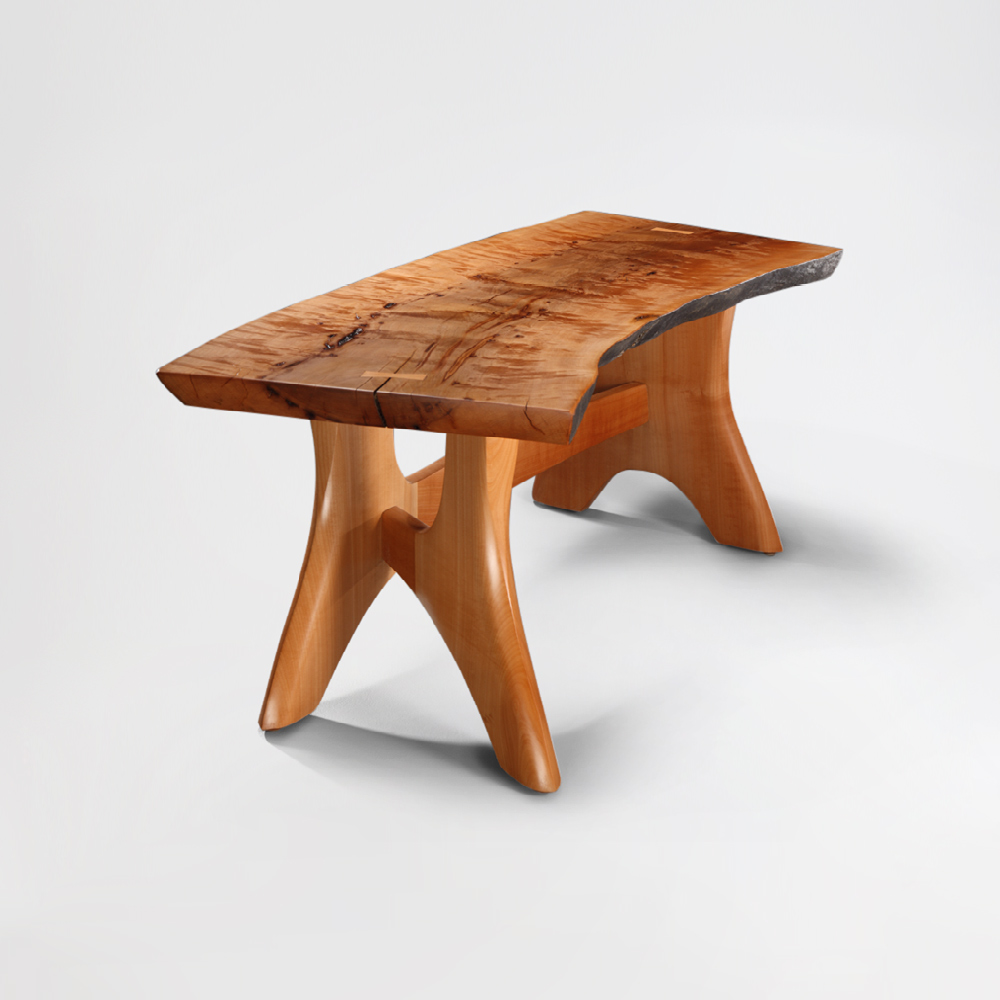 Madrone Bench with red streak caused by the 1911 forest fire in our neighborhood. (Sold).
After cutting the boards in a thickness to allow for the natural warping (common and predictable) in this wood we stacked the boards into a deck with strips of wood between each layer to allow for even drying. We also sprayed each board with BoraCare, a borax salt that discourages several beetles that enjoy this wood as food.
Next we wrapped the whole pile of neatly stacked boards with black plastic and let it sit for 2 months in the spring. In early summer we opened the wrap and allowed the warm summer heat to evaporate the water encased in each board. This winter we finished the drying of the wood in our wood-fired sauna and I built one of our classic Yuba Rockers. I was excited to see this local tree turned into this chair and to have solved several problems associated in drying this difficult to cure species.
South Yuba Rocking Chair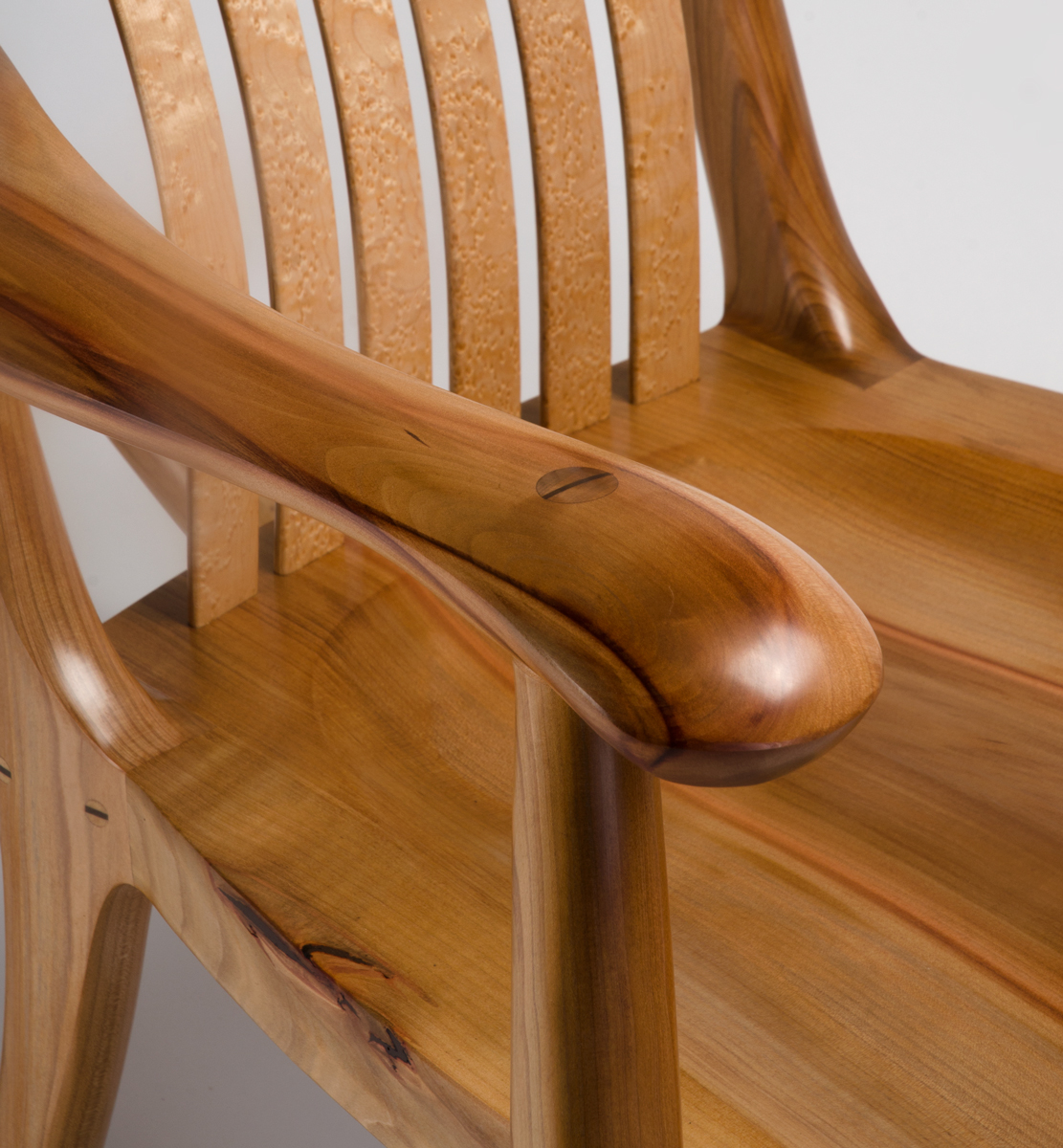 Yuba Rocker with red streak
This chair is currently available. The price is $7100.